Internships
Northwestern Mutual's Top Intern 2013
Northwestern Mutual with locations in Minneapolis, Edina, Eden Prairie, Woodbury, St. Cloud and Duluth is proud to have the #1 intern in the nation on their team!  Jared Krog was recognized at our Annual Meeting for his accomplishments and dedication!  Watch the below video to learn more about Jared.
Northwestern Mutual - A Top 10 Internship Program
Since 1967, Northwestern Mutual's Internship Program has provided over 20,000 students from all over the country an unmatched opportunity to learn more about themselves, the world of business and a financial services career.
Our internships provide a great chance for students to combine what they've learned in the classroom with a real-life look into what they could truly make of themselves. You'll have the chance to work in a real-world business environment and earn performance-based compensation.
After completing the internship, the knowledge you have gained, coupled with the opportunity to work for the Edina office of The Columns Resource Group as a full-time Financial Representative, can lead you to a profitable and fulfilling future.
The Edina office of The Columns Resource Group recruits and actively participates in many career centers at the following colleges and universities in the surrounding area:
*Vault Guide to Top Internships, 2014 edition
For more information, call Anna Thomas, Director of Recruitment, at (952) 806-9626.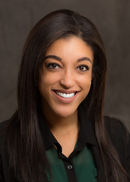 Whitney N Vick
Recruiter
whitney.vick@nm.com
Office 952-806-9608
My Networks: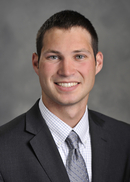 College Unit Director
Office 952-806-9603
My Networks: