Internships
Northwestern Mutual – A Top 10 Internship Program
Since 1967, Northwestern Mutual's Internship Program has provided over 20,000 students from across the country an unmatched opportunity to learn more about themselves, the world of business, and a financial services career.
The Northwestern Mutual Internship Program ranks as #10 on Vault's list of The 50 Best Internships of 2018 and has remained a Top 10 internship for 21 years. Our internship program provides a great chance for students to combine what they've learned in the classroom with the chance to work in a real-world business environment and earn performance-based compensation.
After completing the internship, the knowledge you have gained – coupled with the opportunity to work for the Edina office of Northwestern Mutual as a full-time financial representative – can lead you to a profitable and fulfilling future.
The Edina office of Northwestern Mutual recruits at and actively participates in many career centers at the following colleges and universities in the surrounding area:
For more information, please call our Director of Recruitment, Anna Thomas, at (952) 806-9626
.
---
A Day in the Life: Northwestern Mutual Intern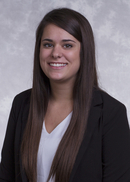 Jackie Glasenapp

jackie.glasenapp@nm.com
Office 612-758-7781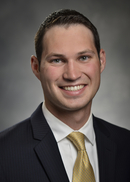 College Unit Director
Office 952-806-9603
My Networks: